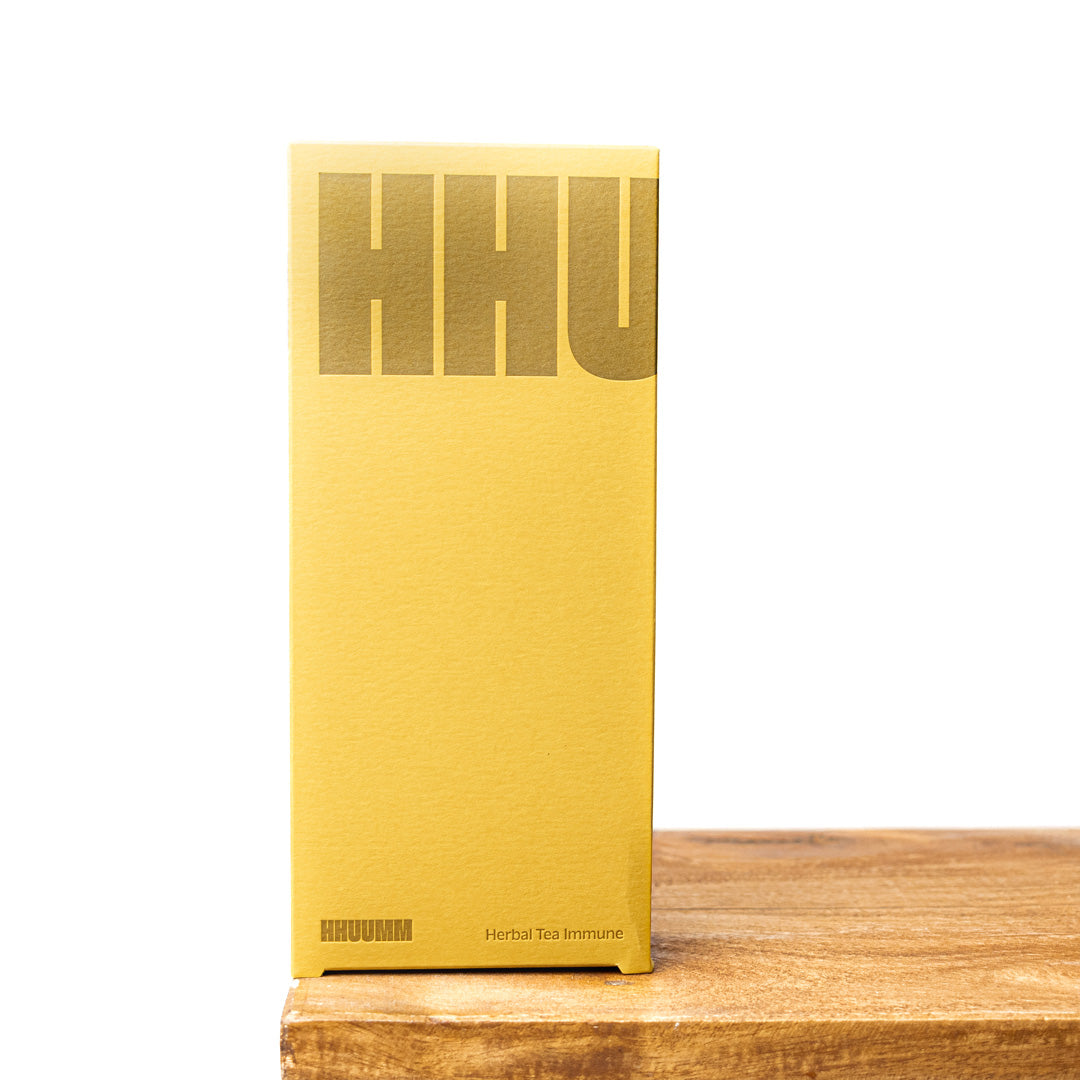 Lowest price 30 days before the discount:
Safe payments PayU, Blik, PayPal
Shipping in 24 hours and 14 days return policy
Have questions? Write to kontakt@hhuumm.pl
Description
Additional information
Herbal tea with an effect supporting the work of the immune system.
Its main ingredient is Roosibos with a very high content of antioxidants, micro and macro elements that support the work of the entire body. Does not contain caffeine. Ashwagandha allows you to maintain mental and physical well-being, reduces anxiety and fear, has a positive effect on the heart and cardiovascular system.
It has antioxidant properties, has anti-stress, anti-inflammatory, calming and anti-anxiety properties. Freeze-dried black elderberry contains pectins, tannins, anthocyanin glycosides, fruit acids, as well as large amounts of vitamin C and provitamin A - supporting immune processes. The addition of Hibiscus and Rosehip - strengthens the anti-inflammatory and antibacterial effect. A hot infusion drunk every day will strengthen immunity and improve well-being.
| | |
| --- | --- |
| Nutritional information | In 100 ml of the finished infusion |
| Energy value | 17 kJ / 4 kcal |
| Fat of which: saturated fatty acids | 0g, 0g |
| Carbohydrates including sugars** | 1g, 1g |
| Protein | <0.5g |
| Salt | 0 g |
* made according to the method of preparation recommended by the manufacturer
** the product contains naturally occurring sugars
Ingredients: rooibos leaves (74%), freeze-dried elderberries, hibiscus flower, ashwagandha root, rosehip.
How to brew tea:
Weight: 2g
Temperature: 80 degrees C
Water: 200ml
Brewing time: 2-3 minutes

Store in a dry and dark place.
Package content: 45 gr
Origin of tea: China
Frequently asked questions
How long should tea be brewed?
One small teaspoon, about 2 g of the product, flooded with 200 ml of water at 80 degrees C. Infuse covered for 2-3 minutes.
Do teas contain caffeine?
What is the expiry date?
One year from the date of manufacture.
Which tea can I choose while pregnant/while breastfeeding?
Use this to answer some common questions you hear from your customers. You could discuss product details, size fit, shipping policies, or anything you think would help merchants make an informed decision about your products. This section will appear across all products.
Delivery and Returns
Delivery
We ship most orders within 24 hours of receiving payment or sooner
during sales campaigns, the execution time may be extended
Free delivery for orders from PLN 150 applies in Poland, the minimum order value after calculating a possible discount
The shipping cost from PLN 12 is valid in Poland and depends on the delivery method chosen by the buyer
International shipments
Contact us by e-mail at kontakt@hhuumm.com - we will determine individual shipping costs.
Method of packaging
To pack your parcels, we try to use ecological materials, such as cardboard boxes, paper fillers and scraper, which is a friendly filler. Skropak is made of ingredients of plant origin - additionally, it is completely compostable, and the process of utilization of this filler does not pollute the natural environment.
Delivery time in Poland : up to 24 working hours
Returns
If you want to return or exchange the purchased product for another one, please contact us at kontakt@hhuumm.com . Only unused products together with packaging are subject to return. The time to submit a return is 14 calendar days from the date of delivery of the order
About us
Quality
We try to make the materials used in our products natural, biodegradable and least harmful to the environment. We take care of every detail to best meet your expectations.
Solidity
We want to share our knowledge and experience, which we use every day in our pursuit of health and beauty. The basic value of our brand is the desire to give pleasure from using our products, which we create in compliance with all standards and norms.
Effectiveness
Contact with nature and a passion for simplicity have contributed to the creation of a unique style that we want to present by handing you our products. We appreciate peace and quiet, we want our products to provide relaxation and harmony in your own home.