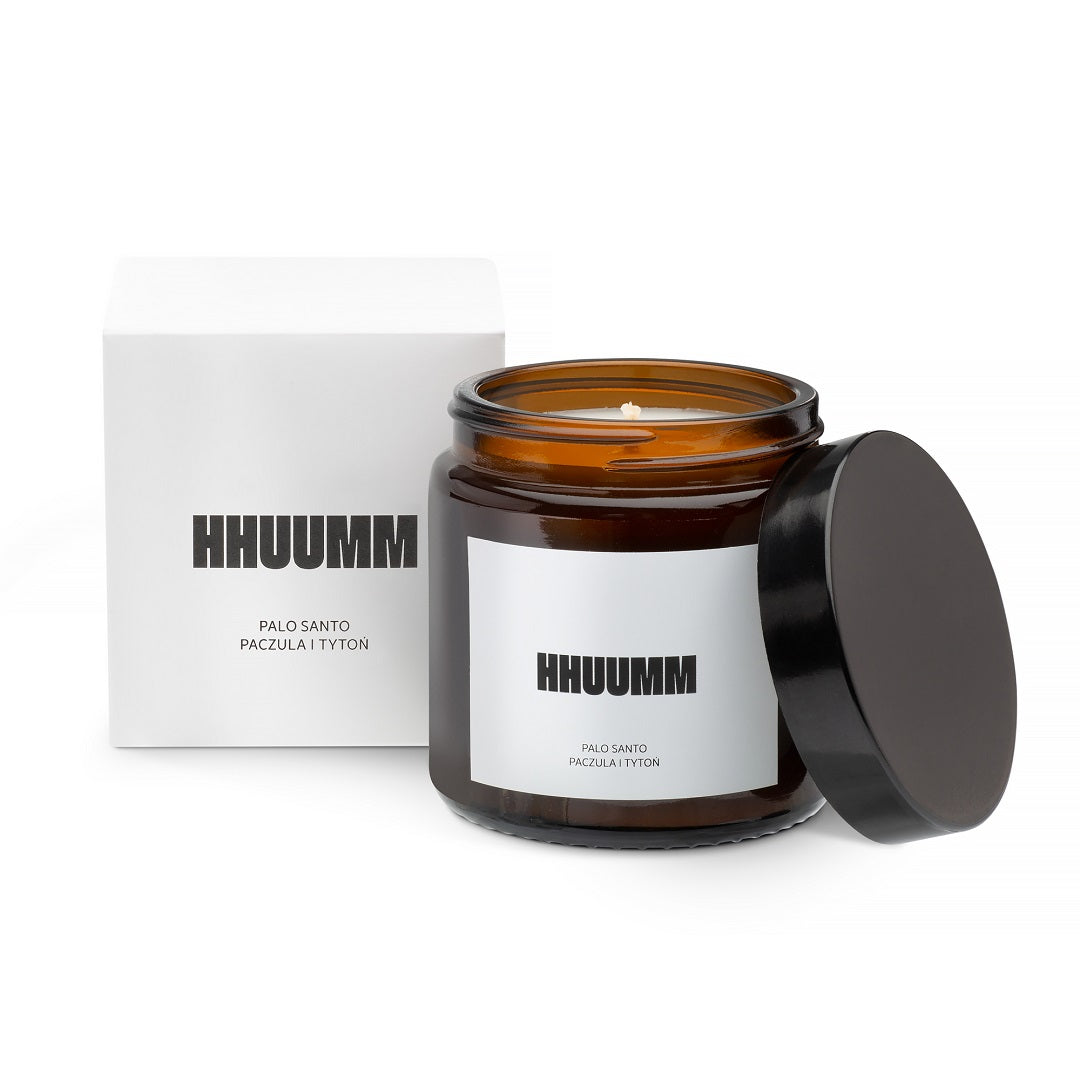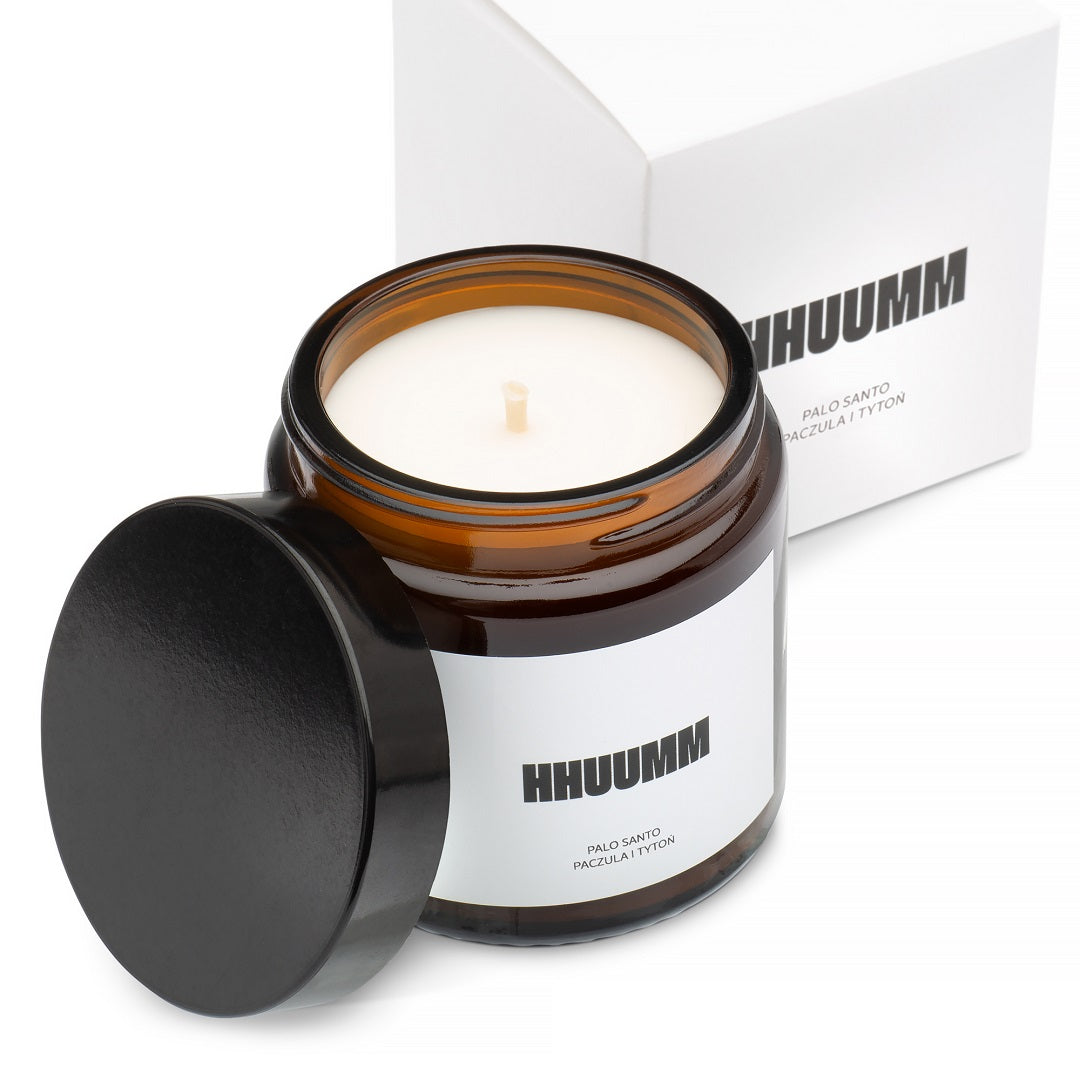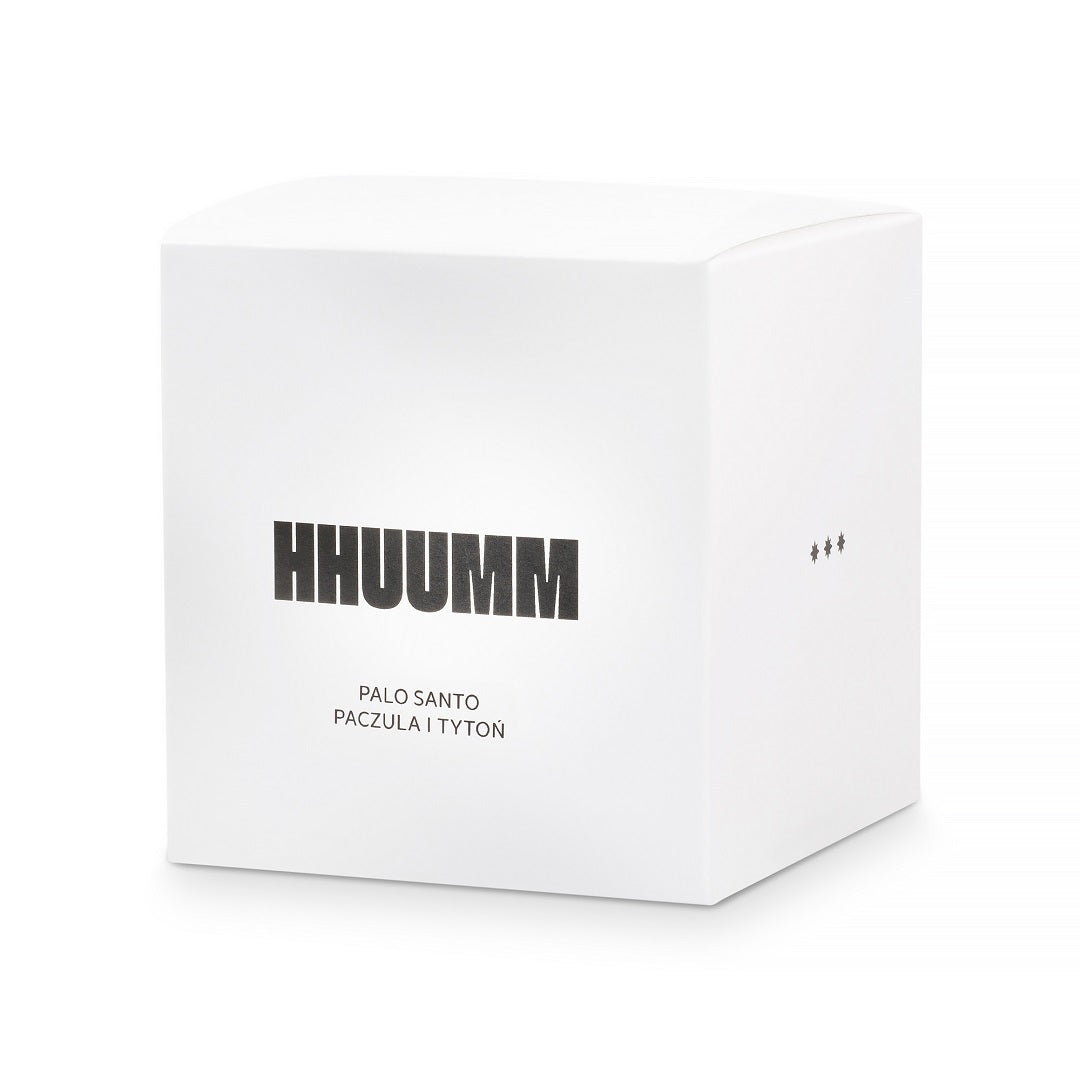 Soy candle - palo santo, patchouli and tobacco 120ml
Lowest price 30 days before the discount:
Safe payments PayU, Blik, PayPal
Shipping in 24 hours and 14 days return policy
Have questions? Write to kontakt@hhuumm.pl
Description
Additional information
Natural soy candle with the scent:
palo santo
patchouli
tobacco
Capacity 120ml, burning time about 36 hours
Suitable for vegans. They are made by hand in Poland, and only proven, certified raw materials of the highest quality are used for their production. As a result, the products are safe and smell beautiful, and the packaging is plastic-free and recyclable.
Instruction:
For best results, burn the candle each time until the wax has melted over its entire surface (up to about 4 hours), and remember to trim the wick to about 0.5 cm before lighting it.

Composition:
- biodegradable pure soy wax
- certified fragrance oils
- cotton wick
Soy candle - palo santo, patchouli and tobacco 120ml
Frequently asked questions
What is the difference between paraffin and soy candles?
Despite slight visual differences, candles made of paraffin are much worse for both health and the environment, unlike soy wax candles. What's more, they have a higher combustion temperature, which is why they last for a shorter time than soy ones.
What is the burning time of the candle?
Burning time is about 36 hours.
Is there a sooty effect when burning soy candles?
When burning soy wax, there is no excessive soot effect, as in the case of, for example, paraffin wax.
Can a soy candle be used for body massage?
Our soy candles are not cosmetics in order to enrich the fragrance - for their production we use stronger oils with a higher concentration that can.
Delivery and Returns
Delivery
We ship most orders within 24 hours of receiving payment or sooner
during sales campaigns, the execution time may be extended
Free delivery for orders from PLN 150 applies in Poland, the minimum order value after calculating a possible discount
The shipping cost from PLN 12 is valid in Poland and depends on the delivery method chosen by the buyer
International shipments
Contact us by e-mail at kontakt@hhuumm.com - we will determine individual shipping costs.
Method of packaging
To pack your parcels, we try to use ecological materials, such as cardboard boxes, paper fillers and scraper, which is a friendly filler. Skropak is made of ingredients of plant origin - additionally, it is completely compostable, and the process of utilization of this filler does not pollute the natural environment.
Delivery time in Poland : up to 24 working hours
Returns
If you want to return or exchange the purchased product for another one, please contact us at kontakt@hhuumm.com . Only unused products together with packaging are subject to return. The time to submit a return is 14 calendar days from the date of delivery of the order
About us
Quality
We try to make the materials used in our products natural, biodegradable and least harmful to the environment. We take care of every detail to best meet your expectations.
Solidity
We want to share our knowledge and experience, which we use every day in our pursuit of health and beauty. The basic value of our brand is the desire to give pleasure from using our products, which we create in compliance with all standards and norms.
Effectiveness
Contact with nature and a passion for simplicity have contributed to the creation of a unique style that we want to present by giving you our products. We appreciate peace and quiet, we want our products to provide relaxation and harmony in your own home.